Of the 7,000+ known rare diseases, only 5% have approved therapies – in part because many biopharmaceutical companies find it challenging to build sustainable businesses around treating rare and ultra-rare diseases. As a result, some parents decide the best option is to raise money to fund research and development themselves in the hopes that it leads to a treatment for their child's rare disease. For example, Ultragenyx's founder Emil Kakkis, MD, PhD partnered with the parents of Ryan Dant, a young boy with MPS I to develop the first-ever approved treatment for this rare and potentially fatal disease in the 1990s. This approach can be successful, but it's a tough road for these parent-led organizations, especially without a network of experienced professionals helping them reach the next stage of the journey.
We believe sharing our knowledge helps advance the entire field of rare disease medicine
Dr. Kakkis and his team have for many years advised families on an ad hoc basis about how to successfully develop rare disease treatments. "Our policy is if someone asks us for our help, we help them," says Dr. Kakkis. "Because we believe sharing our knowledge helps advance the entire field of rare disease medicine."
Kakkis says conducting drug development without any previous biotech industry experience, as in the case of most parents of an affected child, can be a near impossible barrier to overcome in the rare disease space. He wanted to make essential information, practical know-how and education available to patients, caregivers and advocates interested in developing their own rare disease treatments. "We don't want to hold our knowledge as proprietary," said Dr. Kakkis, adding, "We alone cannot possibly develop all the rare disease treatments – we can however gain great satisfaction in helping others treat as many rare diseases as possible."
In 2017, the team decided to develop a more formal curriculum on the rare drug development process, and the "Rare Bootcamp" was born. Since then, more than 65 patient and family organizations have participated in the Bootcamp event series. A fourth Rare Bootcamp is taking place in April 2022, bringing 15 to 20 patient organizations to the Ultragenyx campus for three days of in-depth sessions with experts in the rare disease field.
The 2022 event is presented by Ultragenyx with patient support from the nonprofit Global Genes. The event is also made possible by sponsors including Takeda Pharmaceutical Company, BridgeBio Pharma, and Healx; each of these companies is also sharing their expertise with attendees by providing representatives to present and meet with these organizations during the Bootcamp. Expert speakers will cover topics such as clinical trial design, collaboration with academia, treatment approaches, manufacturing, intellectual property considerations, licensing, presentation skills training for participants, and more.
To ensure each Rare Bootcamp event is personal and impactful, they are attended by a small number of organizations that have typically already started their drug development journey.
Most participants in the Rare Bootcamp are actively funding or are preparing to fund rare disease research, and many have identified a potential therapeutic approach to pursue.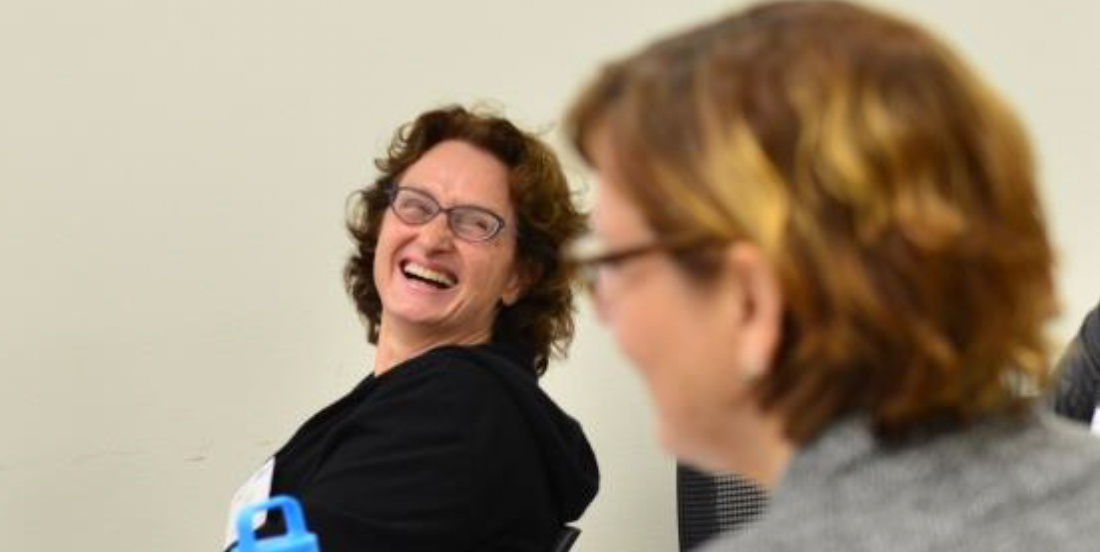 According to Arjun Natesan, vice president of Translational Research at Ultragenyx, "We are in a position to share what we've learned from bringing multiple drugs to market – and making the process easier for these organizations aligns with our goal of treating as many rare disease patients as possible." Natesan added, "Our aim is to empower these organizations with guidance and tools and help facilitate their development of life-changing rare disease treatments." Natesan also recognized the contributions of the internal team members who work tirelessly to organize, plan, and deliver this impactful event every year.
Our aim is to empower these organizations with guidance and tools and help facilitate their development of life-changing rare disease treatments
Without question, developing new treatments for rare diseases is incredibly hard, and requires overcoming countless obstacles large and small. Many of the families and organizations who attend the Rare Bootcamp have already dedicated years to their efforts and made incredible progress because of their relentless and inspiring determination. The Rare Bootcamp is designed to help accelerate the process as they continue their journey to develop the treatments so desperately needed by the communities they represent.
At each Bootcamp event, these incredible innovators show us a glimpse into the future of rare disease medicine – a future that is collaborative, patient-centered, and reflects our values of being Generous, Dynamic, and seeing the Possibility in opportunities.
Additional resources:
Jeff Blake is senior director of corporate communications at Ultragenyx.