Developing treatments for rare diseases affecting only a few hundred to a few thousand people is a daunting technical and regulatory challenge. When the number of individuals affected by a disease drops to a few dozen or even only a single person – so called "nano-rare" – the traditional pathways for drug development and regulatory approval are simply not tenable. As a result, many patients with ultra-rare diseases have been left with no approved treatment options – but ambitious non-profit n-Lorem Foundation aims to change that.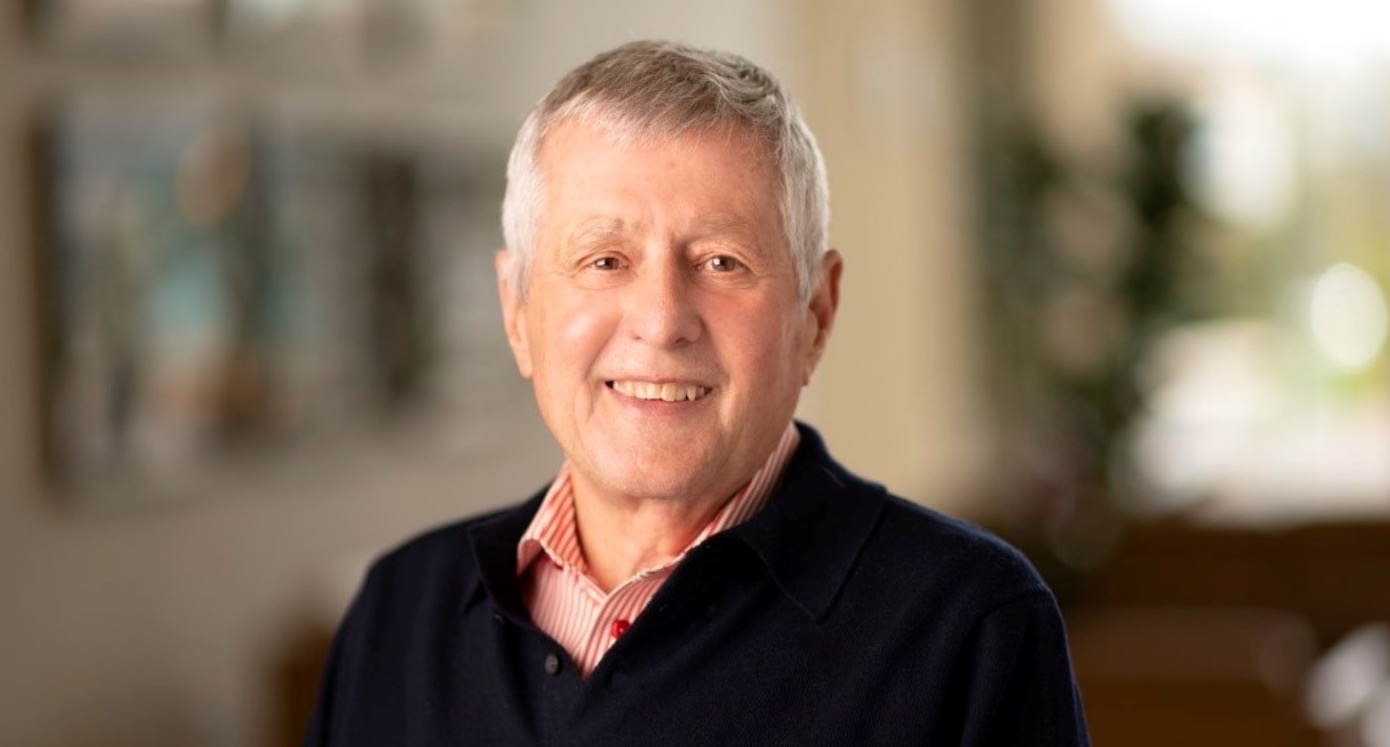 Ultragenyx recently renewed its funding commitment to the n-Lorem Foundation and I had the opportunity to sit down with founder and CEO, Stanley T. Crooke, M.D., Ph.D. to discuss the foundation's approach to developing personalized treatments one patient at a time for "nano-rare" diseases – and making them available free of charge.
Carolyn: It's been over 30 years since you founded Ionis Pharmaceuticals, launching at least 20 new therapies along the way, and in 2020 you "retired" to focus on the n-Lorem Foundation. Where did the concept for n-Lorem originate?
Stan: It came from a commitment to patients, and my realization about five years ago that the antisense oligonucleotide (ASO) technology we created at Ionis could be harnessed to meet the needs of ultra-rare disease patients. But I also knew that to reach some of the most isolated patients, technology alone would not be sufficient – we needed a new approach and significant public-private partnerships.
Carolyn: So, instead of taking some well-earned R&R, you decided now would be a good time to take on the challenge of developing N-of-1 treatments?
Stan: Exactly – I really had to spend some time looking at myself and asking whether I wanted to make this commitment at this stage of my life – ultimately, it was a moral decision. I thought, "If I'm the best person to do this, how can I not?"
Mounting a new discovery and development program for each patient and then providing the drugs for free over the course of a patient's life is a tall order. When I realized it was theoretically possible, I spent a few months just checking my sanity.
Mounting a new discovery and development program for each patient and then providing the drugs for free over the course of a patient's life is a tall order
Carolyn: What were your initial steps to get n-Lorem off the ground?
Stan: First, we needed to understand where we could find these patients – there are an astonishing number of patients who are never diagnosed. Thankfully, one of our first partnerships was with the U.S. National Institutes of Health's (NIH) Undiagnosed Disease Network, which is a consortium of clinical and research experts from across the country who collaborate to solve the most challenging medical mysteries. That helped us identify patients who are already genotypically and phenotypically characterized.
We then spent all of 2019 working on the regulatory component – talking with senior leaders at FDA on a wide range of proposals. FDA has now issued definitive guidance for ASOs in N-of-1 studies – from preclinical to manufacturing to clinical; this facilitates our moving rapidly from ASO discovery to treating the patient.
I was able to get it started with funding and in-kind contributions as well as personal funds, and officially launched the program in January of 2020.
Carolyn: Was there anything that surprised you during the initial launch?
Stan: One early decision I had to make was what the model would be for the organization. I thought perhaps there was a way to adjust the commercial model for this purpose, but it soon became obvious there's no version of the commercial model that will work – I decided then it should be a non-profit model.
My plan was to run the n-Lorem program with just volunteers for the first three or four years, but as it turned out we received more patient applications in our first few months than we had expected to have in our first few years. I realized we needed an organization to handle this level of demand.
Carolyn: Describe the patients that you will be treating.
Stan: Most of our patients have a mutation that is unique to them, and we will treat diseases with a prevalence up to 30 patients worldwide. Typically, these are de novo mutations, spread across the world. The progression of disease is generally very advanced and these patients are in need of urgent treatment. We call this "nano-rare" – an extremely small and underserved population.
Carolyn: Walk me through the process – how does the program work and who is involved?
Stan: Patients come to us through their treating physician, who officially submits an "Application to Treat" form to n-Lorem. We work closely with the treating physicians throughout the process – the physician begins collecting natural history data on the patient while we begin the drug discovery process. Each patient is a unique drug discovery program. Once a treatment is discovered and safety is evaluated, we work with the physician to submit the necessary regulatory documents to provide treatment to the patient. Recent guidance issued by FDA provides us a path to treat nano-rare patients through investigator-initiated ASO Investigational New Drug submissions (INDs) without standard clinical trials or commercial approval. For each patient there will be an IND filed that is authored by the treating physician.
This is a big dream on a tiny scale – we're changing the world one patient at a time
Carolyn: What are n-Lorem's biggest accomplishments thus far?
Stan: One of our most important accomplishments to date is our efforts to industrialize the process to assure quality at every step, including identifying the optimal ASO, and adding the capability to scale up to meet the needs of many patients worldwide.
To date, we have accepted 50 patients into n-Lorem. If all goes according to plan, we're excited to begin treatment this summer on our first official n-Lorem patient, opening the door to getting many more ASOs underway for other accepted patients.
Carolyn: This idea has never been attempted before – to what do you attribute n-Lorem's success in gaining funding and partnerships?
Stan: In my career, I've been a dream merchant. I sold the dream of antisense oligonucleotides when no one else really believed  it was possible. Big dreams are really powerful, and I think people want to feel good about what they're doing with their money. This is a big dream on a tiny scale – we're changing the world one patient at a time.
The efficiency of ASO therapies is one key element that makes it all possible – even a few years ago, this idea would be inconceivable.
The first tangible benefit that n-Lorem brings is what I call "realistic hope," then help, and then the opportunity for profound benefit.
Every step we take is a step into the unknown, and we're blazing a trail I hope others with newer technologies can follow. The Louis and Clark expedition was known as the "Corps of Discovery," and that's a term I've always admired. I think of n-Lorem Foundation as a "corps of discovery" for the heart – when a patient or family puts their lives in your hands, it's a special privilege few physicians get to experience.
The first tangible benefit that n-Lorem brings is what I call 'realistic hope,' then help, and then the opportunity for profound benefit
Carolyn: What are the foundation's priorities this year?
Stan: We need to demonstrate that we can do this in a sustainable way and put together the financing to support the program over the long haul. We're also initiating a patient empowerment program to educate and connect families and physicians – right now, there's no community to support what happens next, because no one's ever gotten this far.
Looking ahead, we want to identify these diseases much, much earlier. A major problem today is that our patients are very advanced by the time they come to us. We must update newborn screening protocols to catch these patients early and begin the process of developing their personalized ASOs while they are still babies.
Carolyn: Is there a way for individuals or other organizations to contribute or get involved? 
Stan: Donations of any size help us advance the mission – every dollar translates into support for our patient programs. And please spread the word! There are millions of patients and physicians, and many academic medical centers who are unaware we exist. We want all the patient advocacy groups who have been waiting decades for a treatment to know that we're working on it now.
Want to contribute to supporting n-Lorem's bespoke treatments for individuals with life-threatening diseases? Please click here to donate or learn more.
Additional resources:
Carolyn Wang is senior vice president of global corporate communications at Ultragenyx.