There are thousands of rare diseases that are the result of changes to the DNA that make up our genes. These genetic changes, or mutations, prevent cells and tissues from functioning properly. Gene therapy has the unique opportunity to be a one-time, long-term treatment that addresses the underlying cause of certain rare diseases, improving the lives of people living with these conditions.
Jessica Riviere, who leads the Global Patient Advocacy team at Ultragenyx, spoke with Dr. Eric Crombez, Chief Medical Officer of Gene Therapy and Inborn Errors of Metabolism at Ultragenyx to get answers to the gene therapy questions she hears most often from the rare disease community.
Jessica: Let's start off with the most common question – what is gene therapy?
Eric: Gene therapies are treatments that provide fully functioning copies of the gene that isn't working correctly in patients with rare diseases. Gene therapies are designed to treat genetic disorders by introducing, removing, or changing DNA within cells to compensate for genes that carry mutations and do not function correctly. For example, gene therapy could deliver a gene that instructs a cell to produce a missing protein or enzyme. Ultragenyx is currently working to develop several gene therapies for rare diseases, and we have ongoing pivotal studies evaluating therapies for Glycogen Storage Disease Type Ia (GSDIa), Ornithine Transcarbamylase (OTC) Deficiency and Wilson Disease. To learn more, click here.
Jessica: How does gene therapy actually work in the body?
Eric: The gene therapies we are developing use a modified virus, called adeno-associated virus or AAV to deliver fully functioning copies of genes to the cells and organs that need the gene to function correctly. These gene therapies are given by a single intravenous (iv) infusion and travel to the target cells and tissues where the modified virus, which is called a vector, delivers the gene with the goal of producing the needed protein. AAV gene therapy is the most common method of delivery being explored in clinical research today, with two FDA-approved therapies on the market.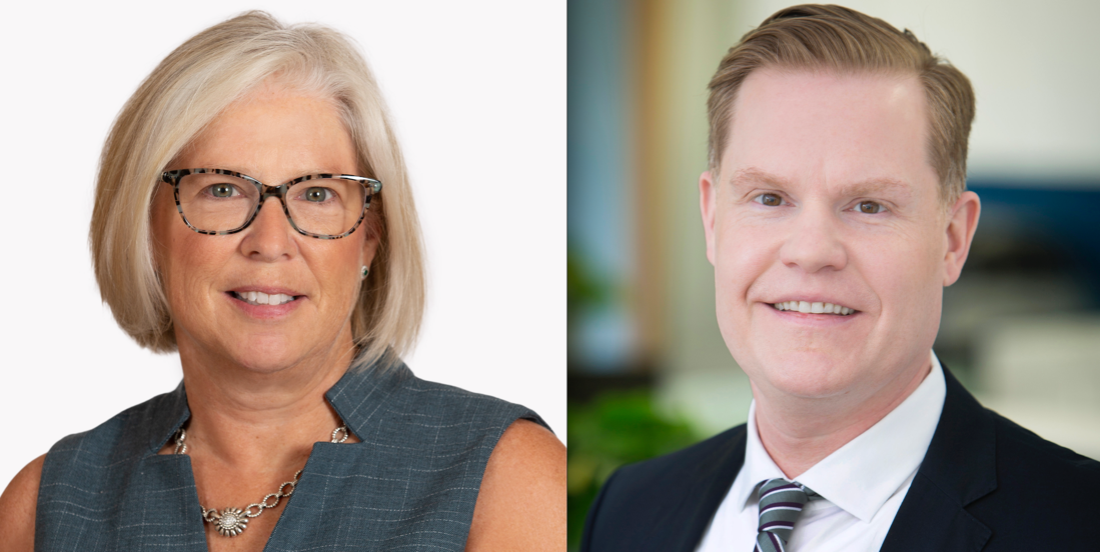 Jessica: What should an individual know if they're considering participating in a gene therapy study?
Eric: It's extremely important that participants entering a study for any new investigational medicine are well informed of the potential benefit and potential risks. Clinical trials are designed to evaluate for both potential effect and for safety. For a new therapy under investigation to be approved by regulatory bodies like the FDA, they must be shown to provide a significant clinical benefit that outweighs any safety risks. Therefore, our clinical programs are designed to establish safety in a relatively small number of patients before progressing to larger studies in more patients. Participants entering our gene therapy pivotal studies are randomized to receive either investigational therapy or placebo. These are the treatment and control arms of the study. If the therapy meets established parameters on efficacy and safety, all the participants in the control arm will also receive therapy during the "cross-over" period of the study. Because gene therapies are intended to provide long-term treatment with a single dose, study participants are monitored for years. Individuals participating in this type of long-term research contribute to a better understanding of their disease.
Jessica: How can I find out if I am eligible to receive gene therapy?
Eric: If you have been diagnosed with a genetic disease, there may be a gene therapy study underway for your disease. Talk with your doctor and visit www.ClinicalTrials.gov to learn what studies are currently enrolling. The American Society of Gene + Cell Therapy also provides a Clinical Trials Finder for gene and cell therapies sorted by condition and location, and the EU Clinical Trials Register offers information on clinical studies enrolling in Europe and elsewhere.
Jessica: What is important to discuss with my doctor about a gene therapy study?
Eric: Your doctor can help you make the best treatment decision for you. If a study is available for your rare disease, it is important to find out if you are eligible for the study, how long the study is, what are the safety considerations, and how your condition will be monitored during the study.
Our goal is to engage with individuals living with rare diseases and their families at every stage of developing any new treatment
Jessica: What other ways can the rare disease community support research into new potential treatments?
Eric: Our goal is to engage with individuals living with rare disease and their families at every stage of developing any new treatment. We have a team devoted to learning from the community as we design our development programs. In addition to participating in clinical studies, other ways patients and caregivers can support rare disease research include:
Participating in burden of disease studies and observational studies. These studies help physicians and researchers understand the impact of rare genetic conditions and can inform the design of future clinical studies. Ultragenyx has two different programs focused on the diseases we are studying:

We are conducting a series of observational studies called the Odyssey studies in partnership with Picnic Health. These studies are focused on gathering real-world evidence in each of the disease areas where we have clinical programs, such as Wilson Disease to better understand how these diseases are managed and treated.
We have developed Disease Monitoring Programs in each disease area where we have an approved therapy to gather long-term information about health outcomes in individuals with the disease, regardless of whether they are on one of our therapies. Some of these programs have online components so that individuals can participate regardless of where they live.
Burden of disease studies are one method by which we involve rare disease patients at the earliest stages of development of a potential treatment. These studies include a patient impact survey and qualitative interviews with patients and caregivers to help us understand the aspects of the condition that are most impactful to them – and enable us to design clinical studies based on their input. Please click here for more information about the burden of disease survey for Osteogenesis Imperfecta (OI) we are currently enrolling.

Joining a Rare Disease Advisory Council (RDAC). These groups can help guide decision making at companies working in the rare disease space and ensure the voice of the patient is heard. To learn more about RDAC click here
Sharing your stories. Sharing your personal experiences with rare disease can help others feel seen and can improve awareness of the need for research into new treatment options. If you would like to share your rare experience, or if you have other questions about the topics covered in this post, please contact us.
Additional resources:
Jessica Riviere is head of patient advocacy and patient engagement at Ultragenyx.