The ribbon-cutting ceremony was all planned out for the state-of-the-art Translational Sciences laboratory on the campus of Ultragenyx in Novato, California. The mayor of the city would be delivering remarks, the local news media was confirmed, and the entire team at Ultragenyx was excited to officially christen the new facility where they were actively developing potentially new treatments for rare genetic diseases.
Unfortunately, the ribbon-cutting was scheduled for March 18, 2020; the onset of the pandemic indefinitely postponed all such events and sent nearly all the company's employees to work remotely from home. That is, except for the researchers who work in this lab and at other Ultragenyx laboratory facilities in Brisbane, California and the Greater Boston, Massachusetts area.  These scientists, along with staff from laboratory operations, Facilities, and IT continued to come to work in person throughout the duration of the pandemic, and they played an enormous role in the progress the company has made since early 2020.
I cannot express how proud I am of our teams for how they overcame once-in-a-lifetime challenges to continue to drive our preclinical and clinical programs forward.
"We were incredibly fortunate that the facility was completed by the end of in December 2019, which allowed us to begin operations in the Translational Sciences lab prior to the onset of the pandemic," said Deepak Sampath, Senior Vice President and Head of Research at Ultragenyx. "Once the realities of the pandemic set in, our scientists and associates – along with colleagues from Laboratory Operations, Facilities, Environmental Health and Safety, IT, and other departments – showed incredible resilience, dedication, focus and determination in continuing to advance our mission. I cannot express how proud I am of our teams for how they overcame once-in-a-lifetime challenges to continue to drive our preclinical and clinical programs forward."
Here's how a few of our Translational Sciences team members described the experience in their own words:
"Due to occupancy constraints in 2020, it was a real challenge to schedule time on site for all our lab members who had bench work to be done. We worked hard as a group to focus on our most critical studies and be efficient with our time, as well as to help with our teammates' experiments as much as we could. We all got a crash course in time management!"
Maggie Wright, Ph.D., Senior Scientist, Research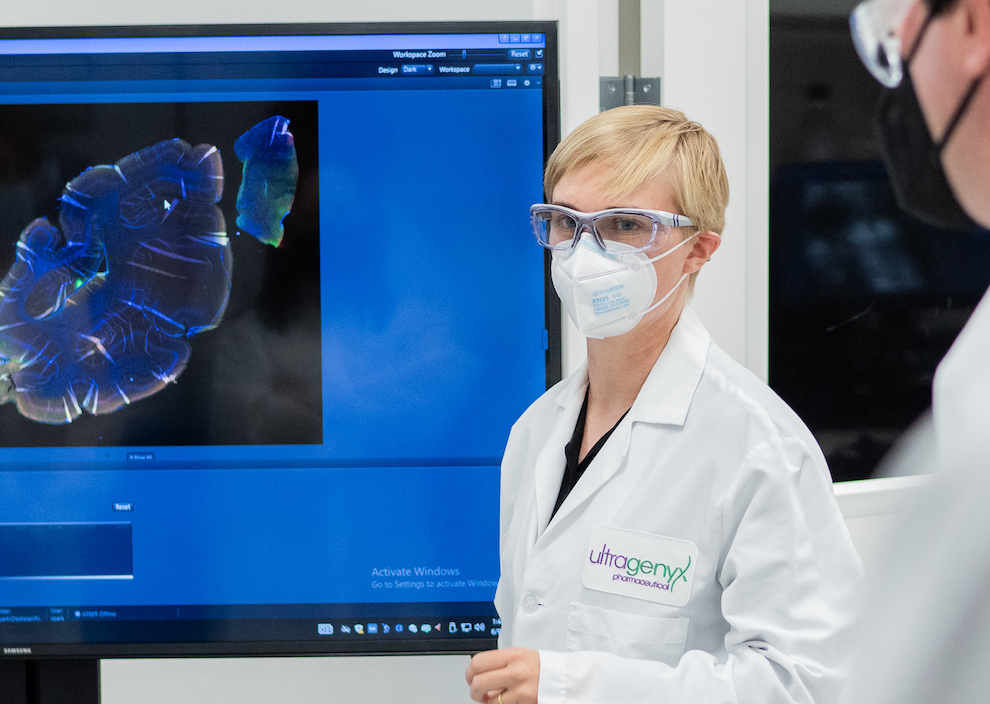 "I love being in the lab and the hands-on work I get to do, so I feel very blessed that I got to be onsite doing experiments. I am also grateful for the flexibility of Ultragenyx, the emphasis on safety, and how everyone handled this challenging time. As more people return to the office, it's nice to see more familiar faces and catch up with colleagues I haven't seen for two years."
Taira Saracco, Senior Research Associate I, Pharmacology and Toxicology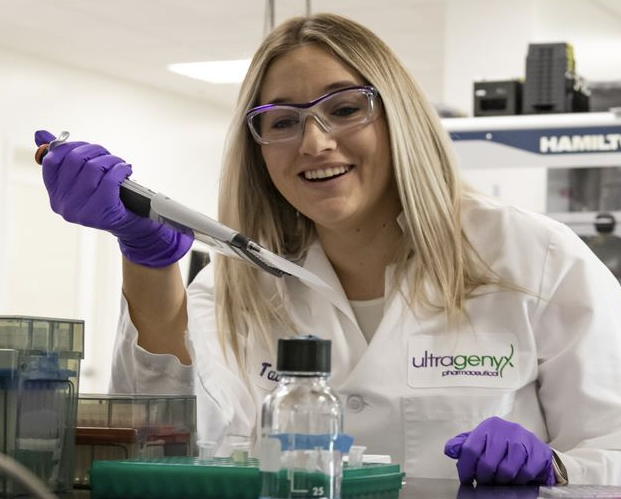 "The opportunity to work onsite was a privilege and gave me a sense of purpose and familiarity during a time where everything felt upside down. It was inspiring to see everyone rally together to get the job done; experiencing that camaraderie really gave me hope during the pandemic and continues to motivate me today."
Jaclyn Cadaoas, Senior Scientist, Protein Sciences, Research
After more than two years, the opening of Ultragenyx's new Translational Sciences laboratory was officially recognized with a ribbon-cutting ceremony on June 9, 2022, in Novato, California. The 20,000 square-foot facility is designed to accommodate 50 employees and includes the equipment and technology these teams need to continue to advance our research and translate the findings of animal studies into potential drug candidates for human patients.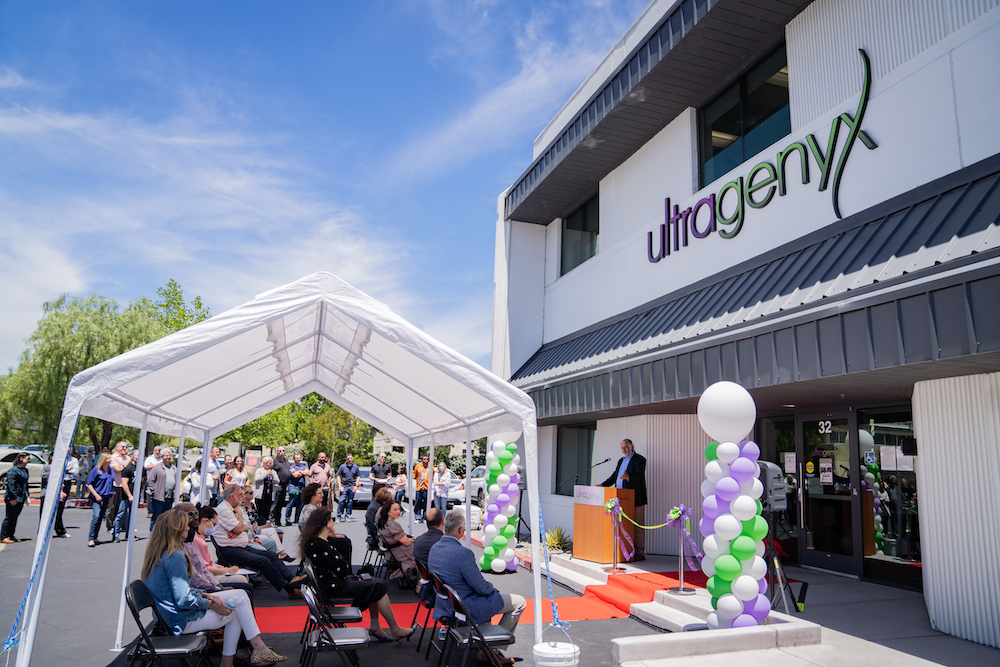 These rare disease researchers had a much different experience than the millions who worked from home over the course of the pandemic, because the cutting-edge science they do simply cannot be done outside of the lab. We are beyond grateful to our research teams in California and Massachusetts for their sustained dedication to developing novel treatments for rare and ultra-rare diseases. Their commitment and resilience in the face of intense challenge embodies the Ultragenyx values of being Relentless, Dynamic, and Courageous.
Additional resources:
Jeff Blake is senior director of corporate communications at Ultragenyx.